Free Escape Room DIY Kit
At Escape Team, we believe there's nothing better than having a blast together. That's why we created Escape Team — and why we made the Escape Team Mission Editor.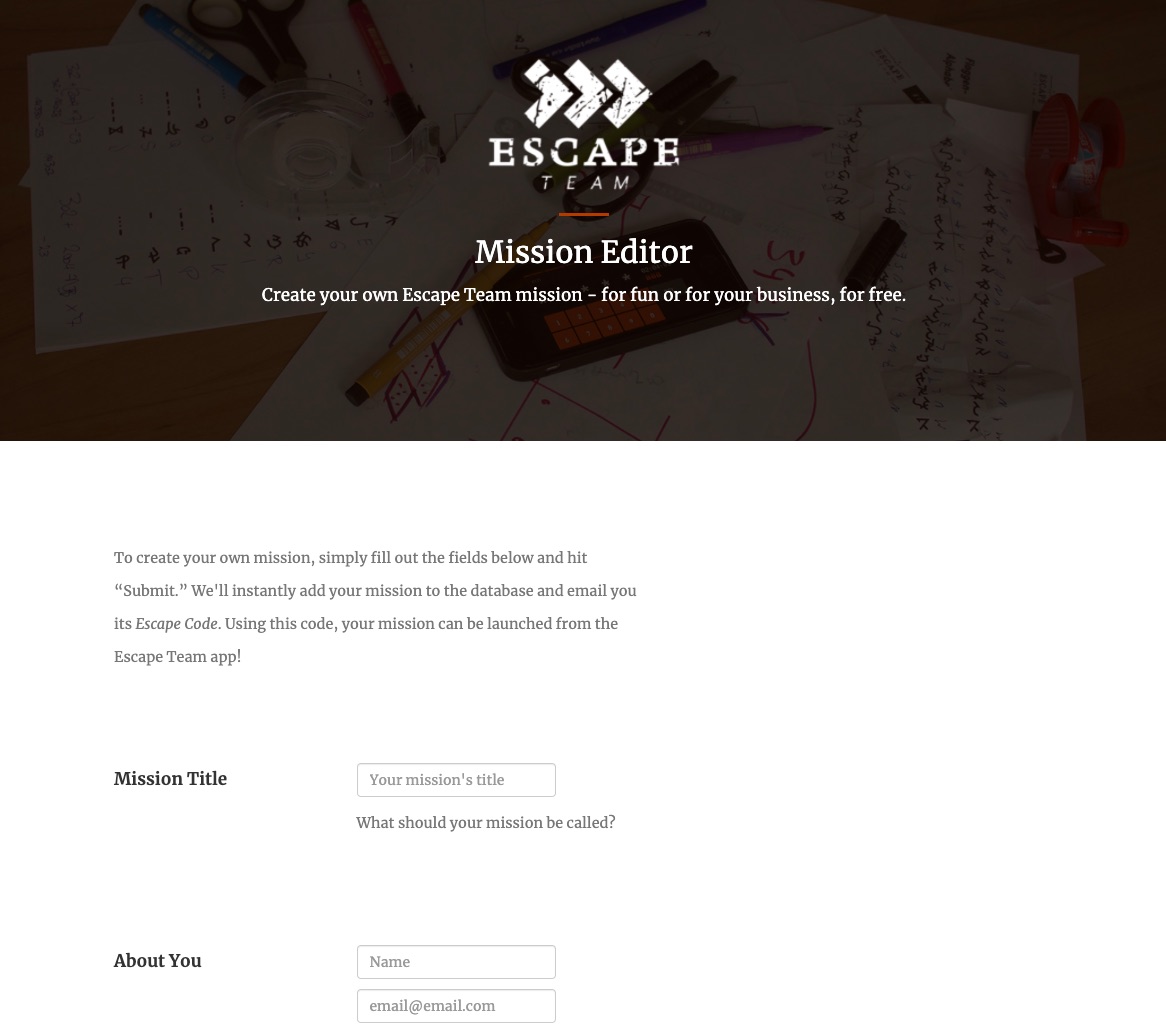 There's nothing quite like having a personalized escape room at your event — from Christmas celebrations to chemistry class to an office party. It brings people together, gets the adrenaline pumping and is sure to become an unforgettable memory.
But coming up with a mission yourself can be daunting, which is why we created a simple, free starter kit: five puzzles, easy to customize and quick to set up in your escape room-to-be. You can download it here.
Feel free to use it for any occasion. You can tailor it to your needs, or leave it as is.
Once you've finished creating your puzzles, head over to our Mission Editor. Enter the solution codes to your puzzles. If you're using our free instant escape room kit, these solutions are:
02231
77040
43556
65910
52343
Also provide the countdown duration and, if desired, up to seven hints for each puzzle.
If you want, you can even link your own MP3 audio narration files to play during your mission — to add some extra dramatic effect.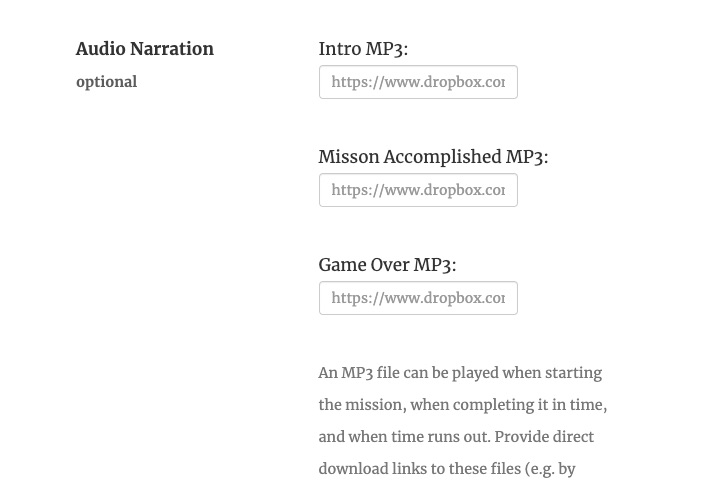 The "Mission Success" text in the Mission Editor will display in the app once the players successfully finish all five puzzles before time runs out. If you're hiding a "treasure chest" somewhere, put its location in this text – so the app will automatically lead them to their reward.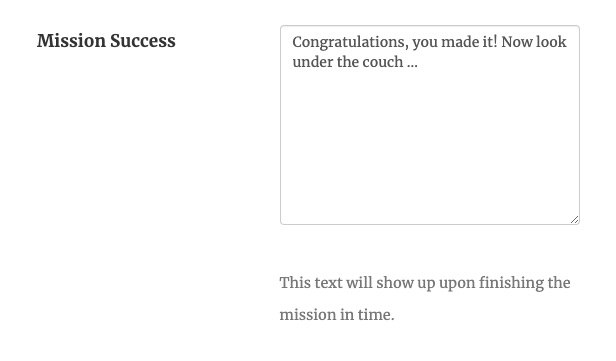 After saving, the Mission Editor will send you the Escape Code for your mission. Simply hand this off to your player group. Once they enter it in the free Escape Team app, your mission is ready to take off!
Game Master Cheat Sheet
This is your cheat sheet. Note down all the puzzles, solution codes and keep an eye on what's next. If you want to shoot video material, you also may want to position a phone or camera at a place before the group gets there.
We prepared two versions of the cheat sheet: a pre-filled one with the starter kit's puzzles, and an empty one for your own creations.
Ready? Go!
Test play your escape room once you have a first version. If you can, get people who didn't help create the room to play it, so you can see which parts are probably too hard or too easy.
Then, make sure everything is in place – and have fun!
If any questions come up, please get in touch.